>
>
AUGKOMPR ASKINA OCULA UST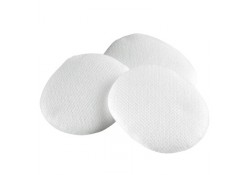 For a larger view click on the picture.
(The images do not necessarily correspond with the actual product)
AUGKOMPR ASKINA OCULA UST
This product may not be dispatched.
A pickup in the pharmacy is however possible!
Weiche Augenkompresse
Askina® Ocula®
Sanfte Augenkompresse 56 x 72 mm, oval
Besonders saugfähig
unsteril
Indikationen
Zur Versorgung von Verletzungen am Auge und zur weichen Wundabdeckung nach operativen Eingriffen.
Quelle: www.bbraun.at
More information will be provided soon!
---